About The Frederick Scanner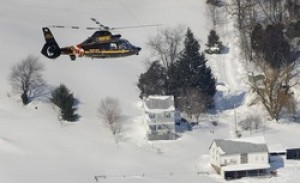 The Frederick Scanner came to life during the winter storm of 2010 that we like to refer to as "
Snowmageddon 2010
". For the most part, residents of Frederick (as well as everyone else on the East Coast) were stuck in their homes, immobilized, wondering what was happening around them. The news channels were overflowing with news but not much news specific to our area, Frederick, Maryland. Because of that the Frederick Scanner sprang to life with alerts, news, video and audio tailored specifically for residents of Frederick. Operating on a shoestring budget, the Frederick Scanner was able to throw together a live audio stream of Frederick Fire, Police, Rescue and Highway Service radios. Then, to add a picture to the audio, live highway video and frequently updated webcam pictures from around the county were included. The Frederick Scanner also utilizes
Twitter
and
Facebook
to broadcast Frederick, MD specific weather, emergency and school alerts. Be sure to "Like" us on
Facebook
and follow us on
Twitter
. The purpose of this site is simply to help residents of Frederick, Maryland see and hear things going on around them. Whether its police/fire/rescue related, weather related, etc, the Frederick Scanner tries to keep you informed.
Live video feeds of Frederick highways are provided by the
Maryland State Highway Administration
.
Live webcam pictures throughout Frederick County are provided via the
Weatherbug Network
.
Local weather courtesy of the
rssWeather.com
.
The live tweets, alerts, audio feed and the website itself are powered by
WaveJam Technologies
.
If you have any questions or comments about this site,
please contact us
.